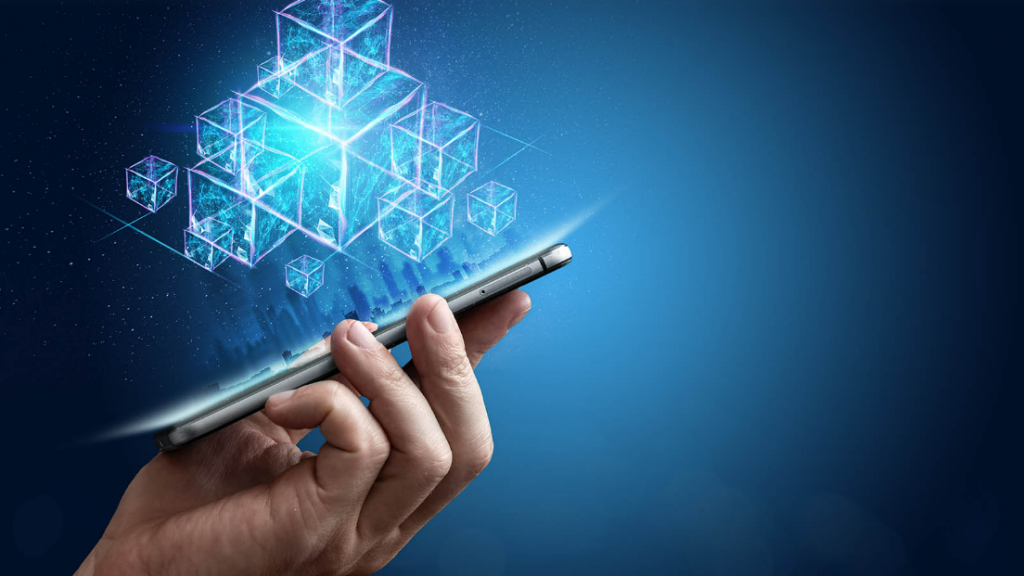 The stock of Cryptyde (NASDAQ:TYDE) is soaring more than 40% higher despite what appears to be no company-specific news. Shares of TYDE stock, meanwhile, have lost more than 75% of their value since Vinco Ventures spun them off on June 29. (NASDAQ:BBIG). Cryptyde describes itself as a consumer-focused blockchain startup that uses cryptocurrencies, the metaverse, non-fungible tokens (NFTs), and smart contracts to build Web 3.0 enterprises.
Why is TYDE on the rise? Today's increases in the stock may be partially attributed to a tweet by financial influencer Will Meade of Twitter (NYSE:TWTR). Meade has more than 290,000 platform followers. He tweeted this morning,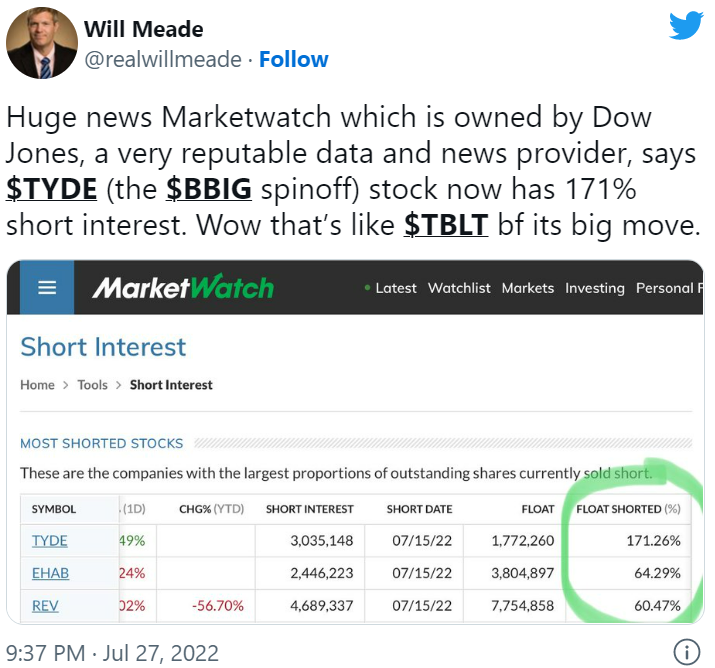 "Let's get into the details."
What's Happening With the TYDE Stock Right Now?
According to Meade's tweet, TYDE stock has a staggering 171 percent of its float in short positions. The Cryptyde short interest data, however, is no longer available on MarketWatch's short interest page. The business has 3.04 million shares shorted, although the percentage of the float shorted is listed as "N/A" on the site's Cryptyde page.
The actual short percentage of float, according to Fintel, is 14.95 percent, which is still significant. The shares sold short would need to be fully covered in 2.01 days, according to Fintel.
Therefore, today's rise in the price of TYDE stock could be the product of misinformation.
Cryptyde published its corporate goals for the upcoming year earlier this month. Since the spinoff was completed, this was the first significant news release. The corporation noted a number of successes in the press announcement, including the introduction of the metaverse community Freescape. Additionally, Freescape was highlighted at VidCon to broaden its exposure. According to Cryptyde, their CW machines have also been supplying mining equipment to the secondary market.
What Will Cryptyde Do Next?
To "revolutionize consumer focused mining," Cryptyde is now introducing its Bitcoin (BTC-USD) tokenization platform. Additionally, the company is primarily focused on assisting sectors that serve consumers in their transition from Web 2.0 to Web 3.0. Finally, the business made a suggestion on future strategic alliances and acquisitions.
"We look forward to a strong second half of 2022," CEO and President Brian McFadden continued, "which is projected to consolidate the infrastructure we will employ as our foundation of growth into 2023."
As of the time of writing, the share price of TYDE stock is $1.28.