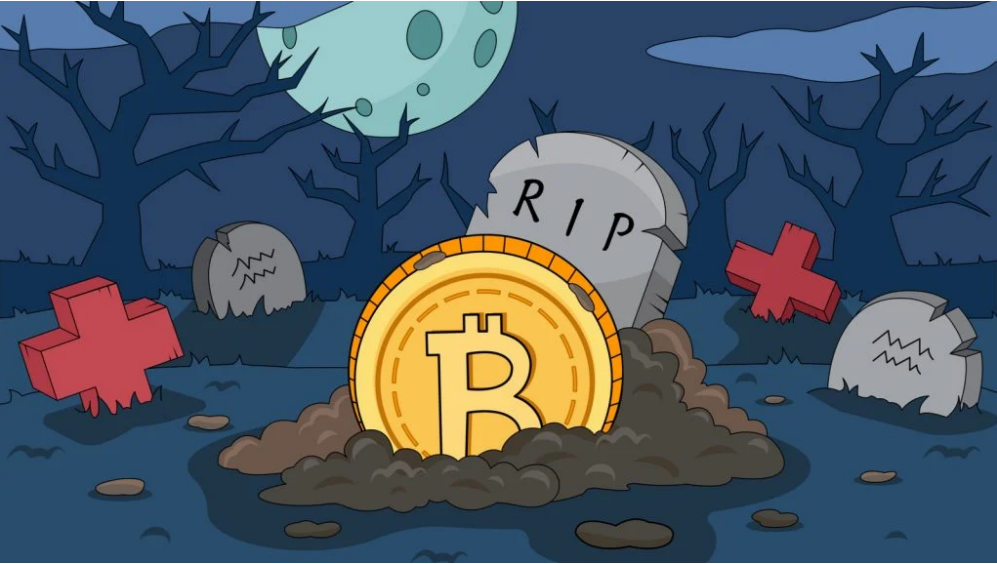 The drop in cryptocurrency prices has impacted several stocks.
Just as investors began to believe that crypto prices had achieved a bottom, the market plummeted over yet another cliff. Top projects are continuing to lose huge amounts of value, resulting in a big selloff. The crypto crisis, however, is having an effect on more than just coins and tokens. There are a slew of crypto stocks that have been impacted by the turbulence.
The crypto industry's market valuation was staggering at its peak in November. Bitcoin (BTC-USD) hit an all-time high of about $70,000, interest in crypto niches like the metaverse and play-to-earn initiatives was at an all-time high, and the market's entire worth was approaching $3 trillion. The time seemed to be capping off a historically significant year for the asset class.
By late December, however, it seemed like the market would begin 2022 in a corrective phase. We now know, of course, that it did. Bitcoin eventually fell below $30,000 in value. Since then, the currency has been striving to recapture its all-time high. However, as external causes like the Russian invasion of Ukraine, interest rate rises by the Federal Reserve, and rising inflation take effect, investors are departing the speculative crypto market in favor of safer assets.
The market's volatility has slowed in recent weeks. Indeed, Bitcoin recently retook and maintained the $30,000 level, and other altcoin plays have been reinvigorating trust in the market with their own price increases.
Unfortunately, this feeling of safety is just temporary. Investors have been experiencing their worst spell of losses in almost a year, which began this past weekend. Bitcoin (BTC-USD) and Ethereum (ETH-USD) are down 17% and 19%, respectively. Since 2020, the former has been trading at its lowest price. For the first time since early 2021, the market as a whole has fallen below $1 trillion.
Which Crypto Stocks Have Suffered the Most Since the Crash?
While Bitcoin and Ethereum are hurting altcoins, the crypto crisis is affecting more than just the asset class. Cryptocurrency stocks have also taken a hit.
MicroStrategy (NASDAQ:MSTR), founded by Michael Saylor, has been impacted the worst by the bitcoin crisis. The corporation possesses more over 129,000 BTC, making it one of the world's largest whales. Unfortunately, the stock is virtually as volatile as a cryptocurrency due to its enormous reserve of assets on its balance sheet. In reaction to this week's slump, MSTR stock has lost almost $1 billion in value. Tesla (NYSE:TSLA) is also down due to its 40,000 Bitcoin holdings. The electric carmaker has suffered a $500 million loss as a result of the accident.
Other crypto stocks that are more intimately tied to the business are witnessing price drops as well. Take, for example, Robinhood (NASDAQ:HOOD), which is gradually becoming into a more crypto-focused Wall Street player. As a result of the turbulence, HOOD has lost roughly 8% of its value. Coinbase (NASDAQ:COIN), a cryptocurrency exchange, has lost 12% of its value. Marathon Digital (NASDAQ:MARA), Hut8 (NASDAQ:HUT), Riot Blockchain (NASDAQ:RIOT), and Greenidge Generation (NASDAQ:GREE) are among a tiny army of crypto-mining businesses that are losing anything from 10% to over 20% of their value.
However, even stocks with a tenuous link to the crypto business are suffering. For example, PayPal (NASDAQ:PYPL) is down 7% as a result of the news. Nvidia (NASDAQ:NVDA) and AMD (NASDAQ:AMD), both semiconductor giants, are also down about 8%. Overall, recent events have shown how big of an impact bitcoin markets have on Wall Street, regardless of whether investors like it or not.