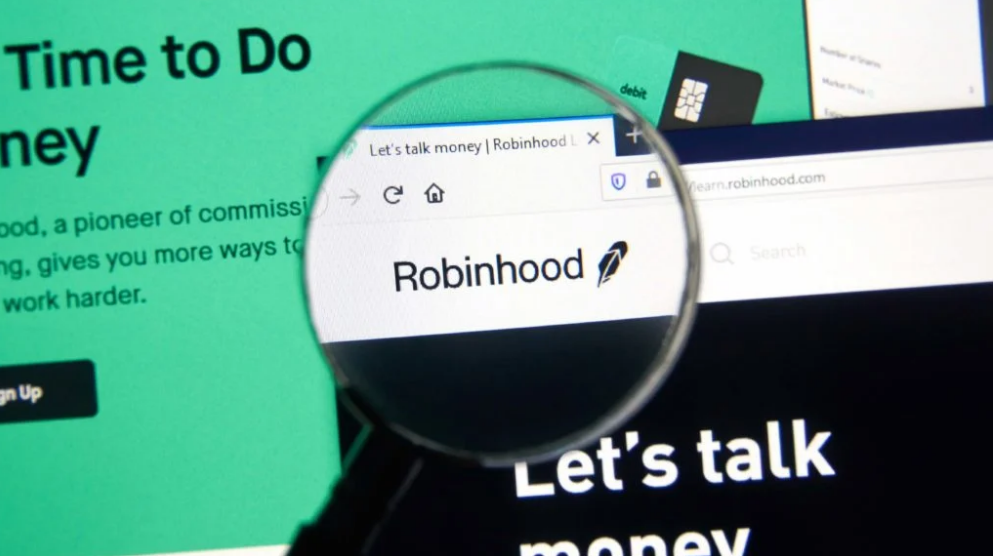 According to two research organizations, HOOD stock is expected to be harmed by current developments.
This morning, Robinhood (NYSE:HOOD) shares reached a new 52-week low of $6.81. The stock of the struggling online brokerage business is now worth less than the money it has on hand.
Specifically, HOOD stock has a market valuation of $5.8 billion, with cash of $6.19 billion at the end of the first quarter, down from $6.26 billion at the end of previous year.
With the value of cryptocurrencies plummeting and the stock market being poor, HOOD stock seems to be on track to hit new lows.
It's also worth noting that the brokerage business posted dismal first-quarter results at the end of April. The company's active user base dropped 8% in the fourth quarter compared to the previous quarter. The company's sales dropped to $289 million. That's a far cry from the $522 million in sales it made in the same time a year ago.
"We're seeing the macroeconomic situation influence our consumers, which is evident in our performance this quarter," said Jason Warnick, the company's CFO.
In addition, Atlantic Equities analyst John Heagerty downgraded HOOD stock to "underweight" yesterday. The analyst believes that a repeat of "pre-pandemic" behavior would affect Robinhood, and that a recession and a drop in stock prices will also hurt the firm.
JPMorgan (NYSE:JPM) cut its HOOD stock price estimate from $11 to $7 on June 14. The Fly said that after Robinhood disclosed its May statistics, the business decreased its "trade volume projection." Robinhood was given a "underweight" rating by the company, which also highlighted "regulatory concerns" as a cause for its pessimism.
Indeed, SEC Chairman Gary Gensler indicated on June 9 that he's contemplating ordering brokerages to "direct individual retail investors' requests to trade equities into competitive auctions," according to Seeking Alpha. Robinhood's business model, which includes "paying for order flow," would be harmed by such a shift.