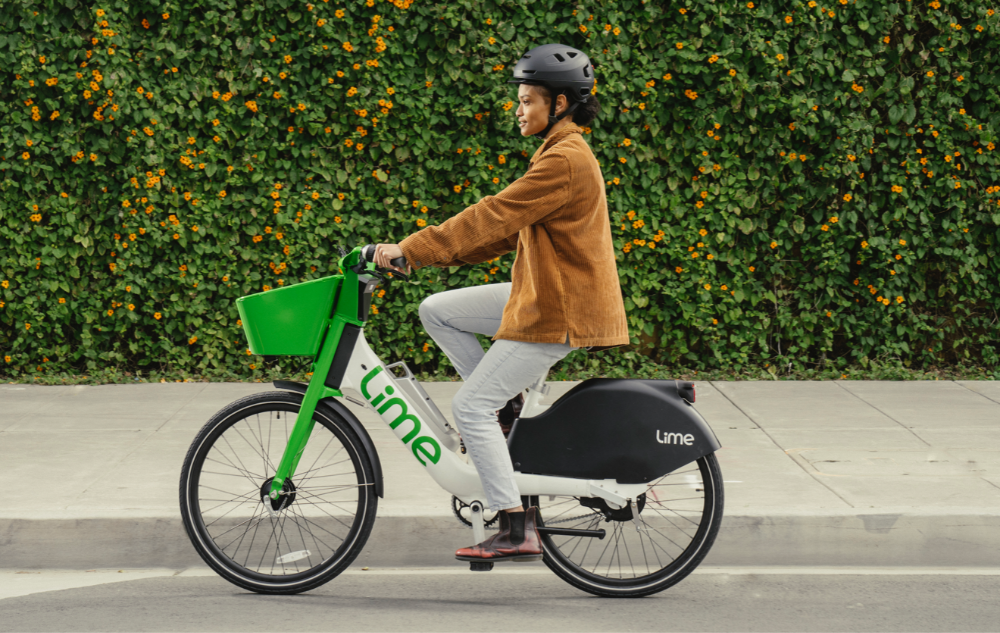 With new devices and pricing impetus, Helium starts its second chapter.
We take a break from the bear market to provide you with an update on Helium (HNT-USD). Actually, HNT is holding up…okay. While most cryptocurrency values plummeted in May, fought to regain their footing, then erupted and caught fire in June, Helium has been beginning to, well, take off in recent weeks!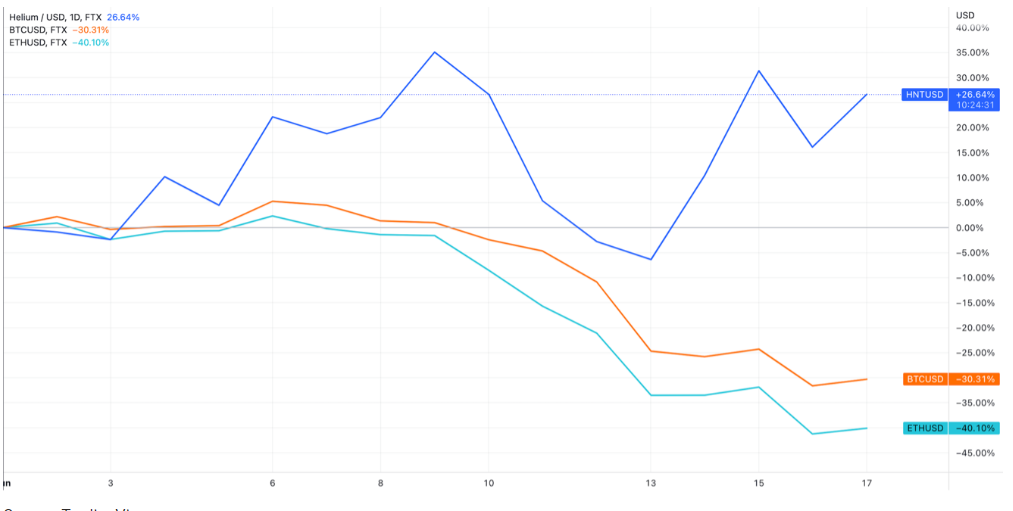 HNT is up roughly 25% (blue line) in June, while Bitcoin (BTC-USD) is down 30% (orange line) and Eth (ETH-USD) is down 40%.
Nova Labs, Helium's inventors, are preparing to release two new cryptos: This month is MOBILE, followed by IOT in August.
Take a look at the larger picture of Helium's entry into Chapter 2, as creator Amir Haleem describes it in his blog post.
Helium's "Cellular Summer" welcomes you.
According to Haleem's blog, "Helium was originally built for IoT devices and the LoRaWAN wireless protocol." Furthermore, by managing a Helium Hotspot, you may earn HNT cryptocurrency by safely and securely sharing your internet connection.
That original network is ideal for "smart city" gadgets, environmental sensors, GPS trackers, and other similar applications. Lime, a bike-sharing firm that operates in 200 locations and leases out electric scooters and bikes, has utilized the Helium Network to keep track of them:
This is the type of thing that has received Helium news coverage all the way up to The New York Times, where HNT prompted the iconic title "Maybe There's a Use for Crypto After All" back in February.
"Many additional networks got ready to join our goal and use the Helium crypto-economic model from there," adds Haleem. Helium has to "decentralize and incentivise fast deployment of all networks," not just LoRaWAN, initially.
So there was a "Helium Improvement Proposal" (HIP) inside the decentralized autonomous organization (DAO) that helps manage Helium to make this happen — with comparable crypto incentives for operating all the Hotspots:
"Each Helium-supported wireless network (LoRaWAN, WiFi, and 5G — referred to as wireless network protocols or WNPs) will have its own subDAO and token (referred to as wireless network tokens or WNTs)." Last week, HIP 51 received 97 percent of the vote.
Helium is now free to enjoy its "Cellular Summer." Miners may earn the new MOBILE cryptocurrency by setting up a Helium 5G Hotspot. "Existing LoRaWAN miners may now earn the new IOT token."
"Either of those tokens may be converted for HNT as holders wish," according to Decrypt. "Haleem compared the procedure to the prior capacity for US dollars to be exchanged for gold." Each new token grants you governance privileges inside the Helium division in which it was created: 5G or IoT.
Helium is in high demand. Helium was last mentioned in April, when I reported about Hivemapper, a clever new dashcam that mines cryptocurrency (and run on the Helium Network). Since then, over 100,000 additional Helium Hotspots have gone live:
According to the most recent blog post, "over 828,000 Hotspots [are] deployed, with a staggering 5,000 cities added every month, and new apps utilizing Helium everyday by everyone from indie developers to huge Fortune 500 corporations."
Naturally, this has benefited Helium's revenue-generating "Demand-Side Protocol Fees." It's been slow going, but in the past several months, fee income has increased significantly.
In fact, the Fees chart for Helium is the polar opposite of what we observe with cryptocurrency pricing! It's much higher in 2022, but it's difficult to say how much of it is due to organic demand versus testing your own (or a friend's) Hotspot.
Binary Beer, another IoT firm, is using the Helium Network for craft beer kegs:
According to the Helium announcement in May, its "KegLink sensors were built exclusively for the draught beer business, taking into consideration the severe circumstances a keg suffers once it leaves a warehouse" to tell which beers are being consumed — and how fresh they are.
Beer and wine are two traditional recession-proof businesses. I don't know about you, but owing to COVID-19, I was always ready to go out for a six-pack and some groceries in 2020 and 2021 – even if that was the only place I visited that day.
"Craft beer sales are predicted to exceed $87 billion by 2022," according to the Binary Beer/Helium statement, citing Fact.MR analysts. Over the projected period of 2022-2032, the market is expected to increase at a CAGR of 6.9%, reaching $174.68 billion by 2032."
These KegLink sensors will be there to assist in the 2X growth trajectory, and as a result, their local Helium Hotspot will earn its operator crypto rewards.
As Byron Gilliam put it in his Blockworks newsletter, "protocols that deliver real-world usefulness, like Render, Helium, or Livepeer, will appear more like investable enterprises to conventional asset managers."
It's easy to understand how that might be beneficial in a terrible bear market that is putting everyone's trust in cryptocurrency to the test. Nova Labs secured a $200 million investment round to help Helium expand its networks before venture investors began shutting their wallets! Keep an eye out to see what they do with it in the future.