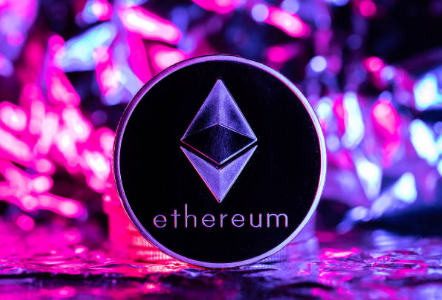 Today, the Ethereum Name Service (ENS-USD) is the focus of attention as it surpasses a new milestone. The platform, which is swiftly becoming one of the most popular blockchain services, has surpassed its previous revenue milestone. The announcement demonstrates the rising need for a more customized blockchain experience.
The Ethereum Name Service, or ENS, aims to replace the existing standard of lengthy, randomized wallet addresses. There are a number of concerns with these wallets. They are often difficult to differentiate or recall. Many systems feature built-in failsafes to protect consumers from losing money due to typos. However, keeping track of large sequences of numbers and characters is still a pain.
This problem is solved by enabling users to generate their own Ethereum wallet addresses. This enables users to reduce their address to a simple "firstname.eth" address rather than the usual string of random characters. Users' usernames are kept across networks as well. They don't have to create a new one every time they switch platforms. Furthermore, the initiative allows developers to register ".eth" domain names, making it an adept Web 3.0 participant.
Ethereum Name Service Shatters Monthly Revenue, Crypto Prices Rise
Today, all eyes are on the ENS cryptocurrency, which has seen an 11 percent price increase. This is mostly due to ENS breaking its single-month revenue record with plenty of time remaining in the month.
Indeed, ENS has reported a profit of almost $8 million for the month of May 2022, with a week yet to go. Furthermore, it is smashing a traffic record this month, with 160,000 unique users using the network. The traffic is due to OpenSea's ENS transaction increasing up dramatically, according to Decrypt. ENS swaps on OpenSea have produced nearly $34 million in the previous 30 days.
The one-month data show that the company's services are being used more widely. In May, users created almost 300,000 new domains and addresses. In addition, 13,000 people renewed their current names. The network has "reached a critical mass of awareness and acceptance," according to one developer. Indeed, as it moves farther into the mainstream, ENS is expected to continue to develop.