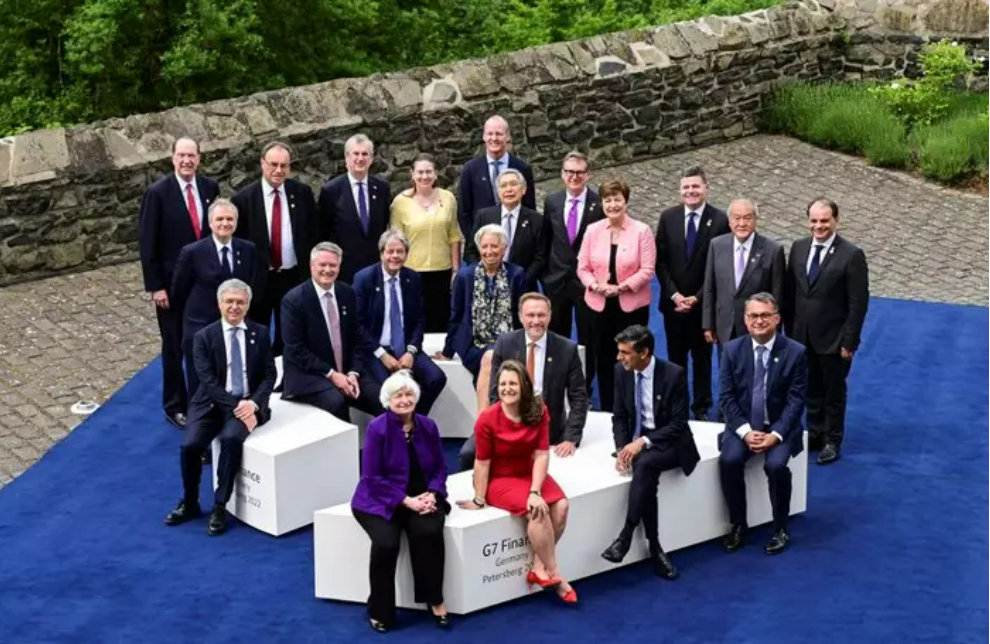 According to a final statement, the Group of Seven (G7) finance ministers vowed to constantly monitor markets in light of recent volatility and reiterated their current commitment on currency rates.
The financial chiefs of the Group of Seven (G7) agreed on Friday to carefully monitor markets in light of recent volatility and reaffirm their commitment to exchange rates, a reference to Japan's concerns over recent strong yen losses.
The G7 advanced nations have agreed that currency rates should be determined by markets, that the group would closely coordinate currency movements, and that excessive and disorderly exchange rate movements will harm growth.
The agreement, according to Japanese authorities, allows Tokyo to jawbone or even act directly in the currency market to offset significant yen swings.
"In light of recent market volatility, we will continue to actively watch markets." "We maintain our exchange rate commitments as outlined in May 2017," the G7 finance ministers said in a statement released following their two-day meeting on Friday.
A weak yen, long hailed as a boon to exporters, has become a cause of anxiety for Japanese authorities, as it inflates already high import fuel and raw material prices.
As the nation struggles with the yen's collapse to two-decade lows, Japanese Finance Minister Shunichi Suzuki told reporters on Thursday that Tokyo wants the G7 to reaffirm its commitment to exchange-rate regulation.
The dollar's wide rise has pushed the euro down, increasing inflationary pressure to a region already strained by the Ukraine crisis-driven rise in oil prices.
While the yen has recovered considerably against the dollar this week as part of the dollar's general decline, many observers believe the dollar's upswing will be sustained by the Federal Reserve's regular interest rate rises.